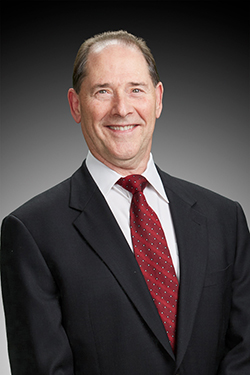 Stephen Wilmarth, M.D. is one of the most respected and experienced Laser Vision Specialists and Eye Surgeons in Northern California. He is Board Certified and serves as Chairman of the Board of Directors for Medical Vision Technology, the largest private practice ophthalmic group in Northern California.
Dr. Wilmarth is a founding member of Horizon Vision Centers, the largest laser vision provider in Northern California and Medical Director at the Horizon Vision Center in Roseville. He also serves as Medical Director of Ophthalmic Surgery at Sutter Sierra Surgery Center in Roseville.
Dr. Wilmarth has over 35 years of experience as an eye surgeon and significant experience in new product development and application in pharmaceuticals and ophthalmic devices.
Dr. Wilmarth is a 4th generation San Franciscan raised in the Bay Area. He graduated with Honors from the University of California, Berkeley and attended Stanford University School of Medicine where he participated as a research scientist in the first isolation and purification of endorphins. After completing his medical training, he joined the U.S. Public Health Service, caring for Indians and Eskimos throughout the State of Alaska.
Humanitarian work took him to the Philippines, China, Tibet, Japan, South Africa and Kenya. In 1989 Dr. Wilmarth returned to California and began a full time practice as a founding member of Medical Vision Technology.
Dr. Wilmarth enjoys running, biking, skiing, golf, mountaineering and SCUBA diving. He finished the Ironman Triathlon in Hawaii swimming 2.4 miles in the ocean followed by a 112 mile bicycle race and a 26.2 mile run all in one day.
Information about Dr. Wilmarth and the services available at Wilmarth Eye and Laser may be found at www.wilmartheye.com.