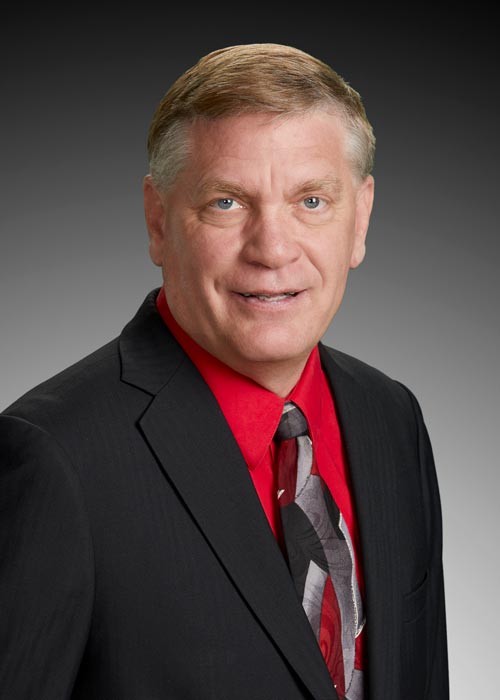 Dr. Tracy has practiced in Sacramento since 1988 when he joined the practice of Dr. Joseph E. Farrington, O.D. which he established in 1951. In 2018, he joined his practice into the group practice of Medical Vision Technology.
Dr. Tracy earned his undergraduate degree in microbiology with a minor emphasis in chemistry and statistics from Brigham Young University. While there, he researched the changes in a person's intestinal flora as they move to different countries and also the effects that changes in water quality have on aquatic insects that live in our rivers and streams. He went on to receive his Doctor of Optometry degree from the University of Houston, where he was named the outstanding clinical student for two years in a row.
Dr. Tracy has extensive experience in diagnosing and treating eye diseases such as: eye infections/red eyes, foreign bodies, styes, keratoconus and dry/watering eyes.Dry eye is increasingly prevalent in our society. Dr. Tracy has spent more than a decade studying and treating the underlying causes of dry eye. Dr. Tracy has over three decades of expertise in computer vision. He was one of the early pioneers researching the interaction and effects of computer usage on the eye and body. Many of his research teams' findings and recommendations are incorporated into today's computer systems and ergonomic standards.
Dr. Tracy has understanding and expertise in fitting gas permeable contact lenses (hard lenses). He performs advanced fittings on damaged or surgically repaired corneas and people suffering from keratoconus using the newest designs of scleral lenses. This allows many people who have very poor vision with glasses or soft contact lenses to have clearer and more comfortable vision restored.
Many people desire to be free of glasses. Dr. Tracy will work with you to find the best solution for your particular eye condition, whether it be surgical or nonsurgical. Dr. Tracy was one of the first in Sacramento to undergo training for a nonsurgical vision correction procedure called Corneal Refractive Therapy, or CRT. He now has almost two decades of experience in this procedure. During this treatment, specially designed contact lenses are fit to your eyes and then worn every night while you sleep. They gently reshape your eyes allowing you to remove the lenses in the morning and see clearly all day long.
Dr. Tracy has served as a Clinical Investigator for several contact lens and computer vision companies. He has served and continues to serve as a Consultant for several State and Federal agencies as well as local companies. He has lectured extensively locally, nationally and internationally. He has served on the Board of Directors for the Sacramento Valley Optometric Society, serving as President of the Society, Treasurer and Director. While serving as President, he established a program to provide vision care for low income patients. He has served on various committees in the California Optometric Association. He was named Young Optometrist of the Year by the California Optometric Association. He has served on the Supervisory Committee for Vision One Credit Union, Salvation Army Adult Rehabilitation and PRIO corporation. He is the author and co-author of numerous published journal articles. He recently collaborated with The University of California, Davis to study ocular blood flow during contact lens wear.
He is an outdoor sports enthusiast and loves whitewater rafting, scuba diving, rock climbing, mountaineering, backpacking and camping and road biking.